hey!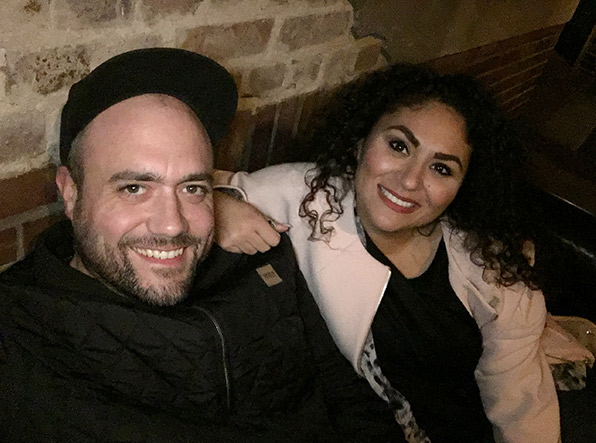 My name is Daniel and I am part of the SEAN & LINA brand. 2013 I started my own independent label based in Hannover. My motivation has always been developing high-quality and above all appealing designs and products. With great attention to detail and design, we produce clothing that is special for me and many others.
Uniqueness was always important to me, so I decided on many products to apply small color details by hand. Many of our clothes are unique.
On the left picture, you see my girlfriend Dominique – she is a team leader in the fashion industry and always openminded for new designs and a master in combining fashion.
I always look at the fashion market thinking in design and fashion is more still more possible than what already exists. In 2013 I started with the first drafts  –  the first prints were from foil plots.
I started with a lipstick design, which was made for women – and yes they love it pretty much ( > Lipstick Shirt ). I produced the shirt 30 times and gave away a portion to friends. A few weeks later, I brought a lipstick shirt as a give for my cousin as a gift for her wedding. The photo she made in her hotel room inspired me and encouraged me in my actions.
Many of my first T-shirts and pullovers are still worn with enthusiasm and have even become the favorite garment for many people. I'm really happy about such feedback, which drives me more than anything else. Thanks a lot for this!
How it all began …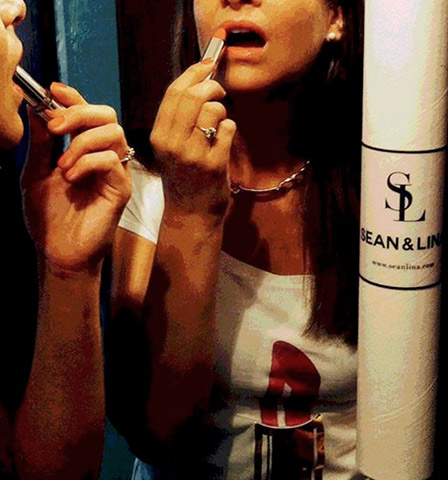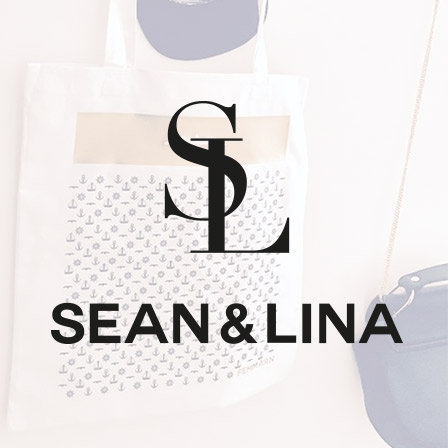 Why SEAN & LINA?
Originally I had the idea to produce exclusively children's fashion. At first, I was looking for a nice boy's and girl's name. Sean is called a good friend of mine from Berlin and I came on the woman's name, when I watched "Michel from Lönneberga" on the 2. Christmas Day. As you know, the maid is called "Lina". My girlfriend advised me to design something for all age groups. So I started, as already mentioned, with the lipstick for women.

For the name of the label, it was important to me that the two names had the same number of letters, because I wanted to place an "&" in the middle. SEAN & LINA sounded more harmonious than LINA & SEAN for me and so it came to the logo as you know it today.
Meanwhile, I produce our T-shirts exclusively from 100% cotton and use the digital direct print. Thus the T-shirts remain supple and soft in their haptics.
I create fashion off the beaten track and have made it my business to create special T-shirts for people like you. Enjoy the beautiful weather with our t-shirts or give your friends a unique shirt. A part of the production is additionally provided with special colors such as gold and give the design a unique shimmer/shine.
We are constantly working on new creations and ideas for our fashion line. You can already look forward to many new motifs.
// Your Team SEAN & LINA

Work work work …